October 24-27, 2019 | ESCAPE WITH A PURPOSE

SIGN UP SUNDAY AT THE HELLO DESK
$100 guarantees your spot | Cost is $260/person
From Hume: Our Men's Retreats are designed to ignite passionate living for hundreds of men through outdoor activities, great food, engaging worship, and messages of conviction. They are reminders that every man is called to a life of honesty, purity, and integrity. Become the man God has called you to be and be a light in a dark world."
Email sally@cbcventura.org to secure your spot today!
WOMEN'S PRAYER GROUP
Open to all women who have desire to pray! We will gather twice a month to learn more about prayer & practice prayer.
Topics will include:
It starts with Praise

Listening Prayer

Necessity of Prayer

Fasting Prayer

Modeling Prayer
Format: 10% fellowship; 10% sharing; 10% teaching; 70% prayer

Email marisa@cbcventura.org if you are interested in joining this group!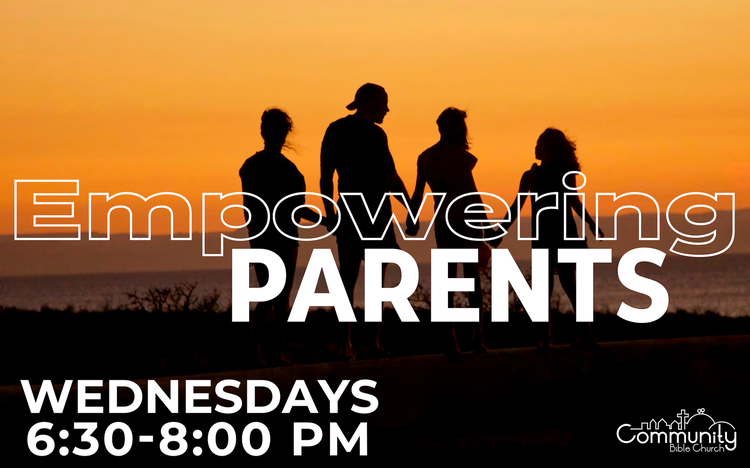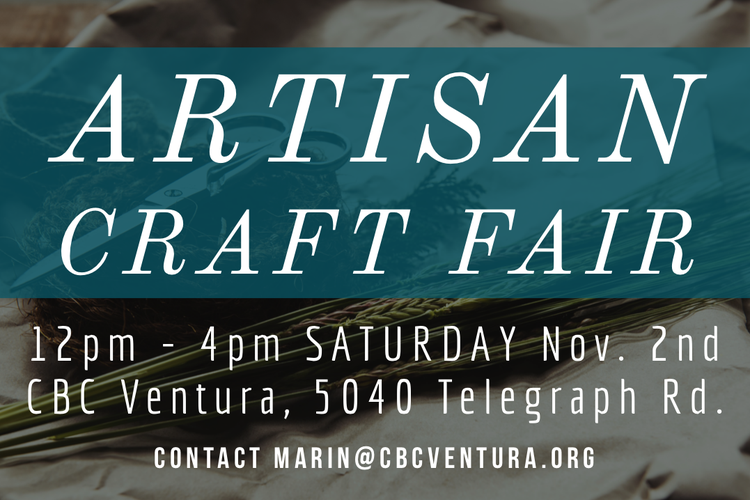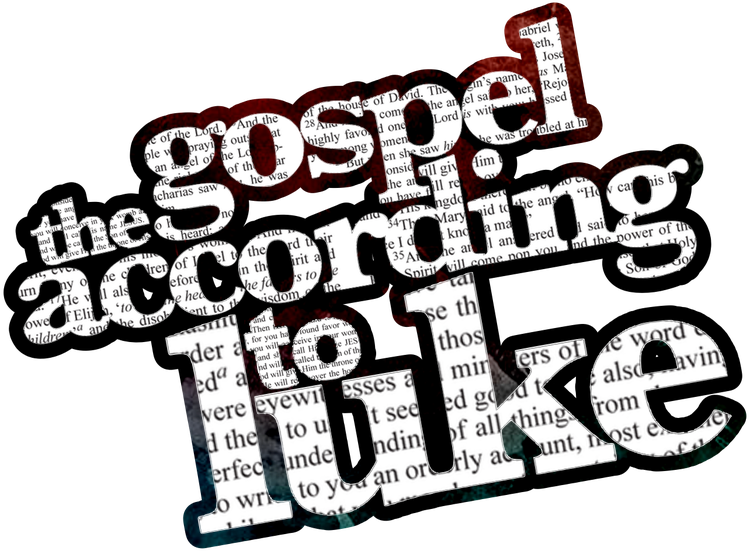 Hi Friends,
This week we'll be talking about
Changing How We Think
. Our passage will be
Luke 13:1-9
, and I encourage you to read it ahead of time. In our passage, Jesus calls His audience to
repentance
; and, the simple definition of repentance is
a change of mind that results in a change of heart and action
. We all know from experience that this is a lot easier said than done! The challenge is always in the area of implementation/application. But, we'll discuss some practical biblical principles that will help us in this regard.
I hope that you'll make plans to join us at either our 9 am or 10:30 am service. Bring your friends and use lunch afterward as an opportunity to process the morning.
I look forward to seeing you,
Bob

Pastor Bob DuPar

Community Bible Church

bobdupar@cbcventura.org

(805) 906-7302

"So letting your sinful nature control your mind leads to death. But letting the Spirit control your mind leads to life and peace" – Romans 8:6. I feel like so often, when we think of repentance, it has almost a negative connotation to it. But if we truly believe the words of Romans 8:6, there is nothing negative about repenting. It brings us life and peace when we allow God's spirit to control our minds instead of our sinful nature! Let's check our hearts this week and acknowledge any areas in our life that are leading to death and allow God's spirit to intervene.
Britney

Britney Christian Miller

Community Bible Church Worship Director

britney@cbcventura.org

Download the Spotify App to listen to the full songs when you click the link above. Search "CBC Ventura" on Spotify to find all of our playlists!
Be sure to check out our Fall 2019 Playlist to listen to the music we will be playing this fall. Click HERE to go to Spotify!
Sunday Set List:
Rescuer
Another in the Fire
Great Are You Lord
Lord I Need You
Forever Reign

SUNDAY MORNING | DURING 10:30 AM SERVICE
This week we will be reading Luke 4:1-13, The Temptation of Jesus. We are memorizing Ephesians 6:13 (NIrV):
"So put on all of God's armor. Evil days will come. But you will be able to stand up to anything. And after you have done everything you can, you will still be standing." Join us!
Katherine

Katherine Nofziger

Community Bible Church Children's Director

katherine@cbcventura.org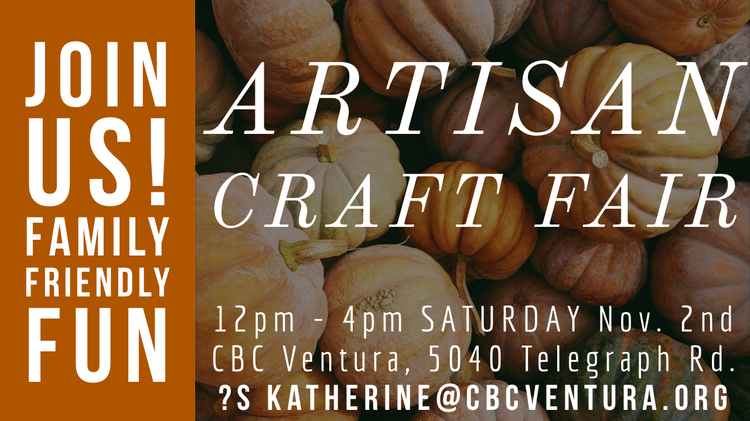 ARTISAN CRAFT FAIR | NOV 2
There are also opportunities for your child to be a vendor! If your child bakes or makes jewelry or another good, let us know – we'd love for them to join us.

High School / Middle School
We have a begun a brand new film series through Rightnow Media called "Nua" that encourages questions, acknowledges doubt, and offers an engaging perspective on the Christian faith.
The goal is to equip students with the ability to intelligently explore and understand what they believe. As Christians, we need to be able to articulate our worldview with credibility and confidence, while still being able to wrestle with the doubts and questions we have ourselves. I hope everyone can join us for this great series!
Next up, we look at "Jesus:
Fact or Fiction"
If you are interested in following along and watching the film series yourself, please do! Below is the link. You will need a RightNow Media account to access this series. If you don't have an account yet, please let me know and we will get you one!
https://www.rightnowmedia.org/Content/Series/265320
Also, remember that our Empower program for parents continues this Wednesday, 10/3, from 6:30 – 8 pm. This program is designed for middle school and high school parents to equip you with the tools of what it looks like to continue to raise your kids in ways that honor and glorify God. Hope you can make it, and please be praying through who you can invite with you to come!
MARK YOUR CALENDARS
Beacon Hill Football | Friday 10/11 | 6-9:30 pm
Join us as we drive down to Westlake Village to support some of students on the Beacon Hill football team. Contact Josiah if you'll be able to make it so we can have enough rides.
Josiah

Pastor Josiah Schwartz

Student Ministries Pastor

Community Bible Church

josiah@cbcventura.org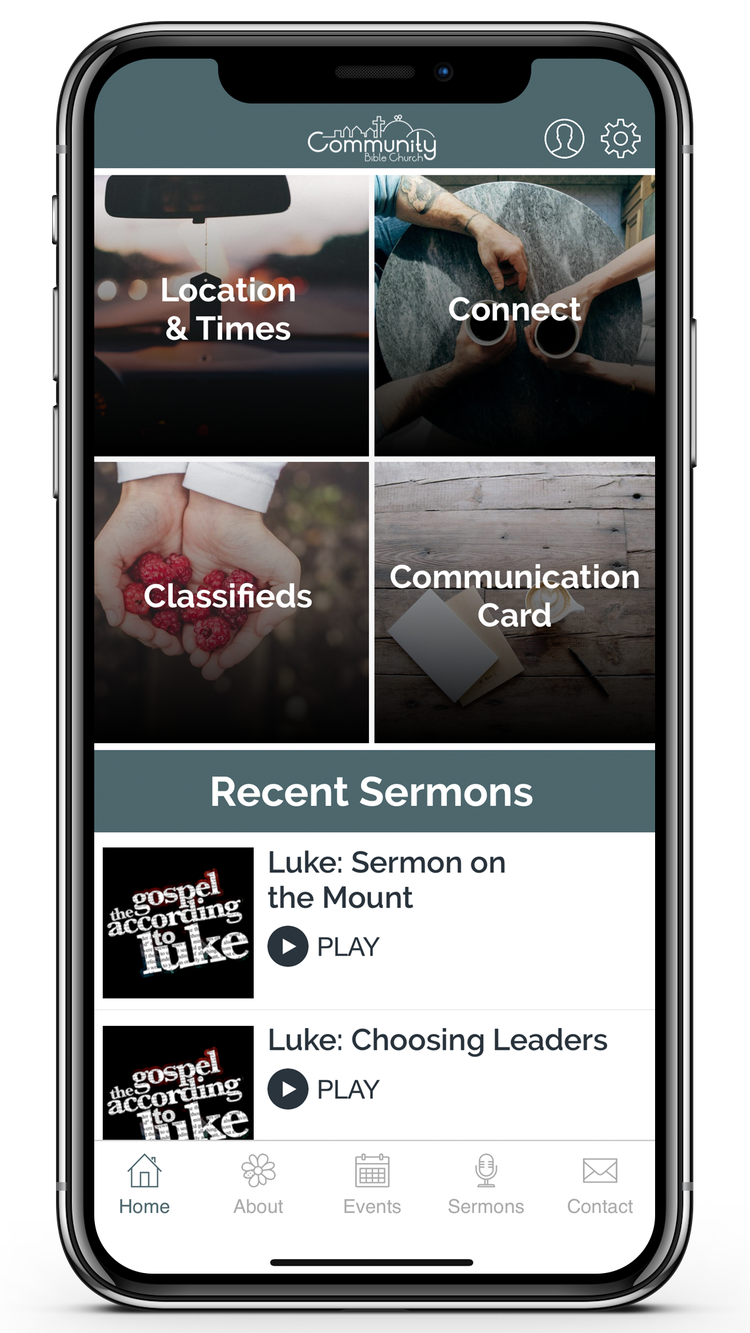 Download Our Church App
Take us on the go with you and stay up to date 24/7 with the latest events, news and announcements. Listen to podcasts, give online and more.
Google Play: https://play.google.com/store/apps/details?id=com.dodeccreative.cbcventura

iOS: https://apps.apple.com/us/app/cbcventura/id1367236093

Amazon: https://www.amazon.com/gp/product/B07Q3Z5HLZ