October 24-27, 2019 | ESCAPE WITH A PURPOSE

LAST WEEK TO SIGN UP SUNDAY AT THE HELLO DESK
Email sally@cbcventura.org to secure your spot today!

Saturday 10/12/19 10a-12p
Our Community Pantry provides free high quality groceries to everyone who asks the 2nd and 4th Saturday of every month. Come and join us. Send your friends and neighbors! For more info: 805.339.0019 ext.5
MISSIONS MEETING SUNDAY
Do you want to know more about our Missionaries at CBC? Would you like to get involved in missions in some way? Join us at 9am for our monthly Mission Team Meeting and learn more about our team and our missionaries at CBC!
WOMEN'S PRAYER GROUP
Open to all women who have desire to pray! We will gather twice a month to learn more about prayer & practice prayer.
Topics will include:
It starts with Praise

Listening Prayer

Necessity of Prayer

Fasting Prayer

Modeling Prayer
Format: 10% fellowship; 10% sharing; 10% teaching; 70% prayer

Email marisa@cbcventura.org if you are interested in joining this group!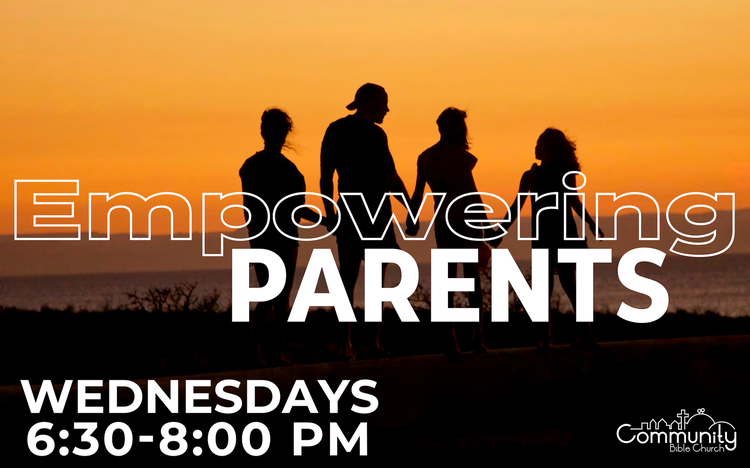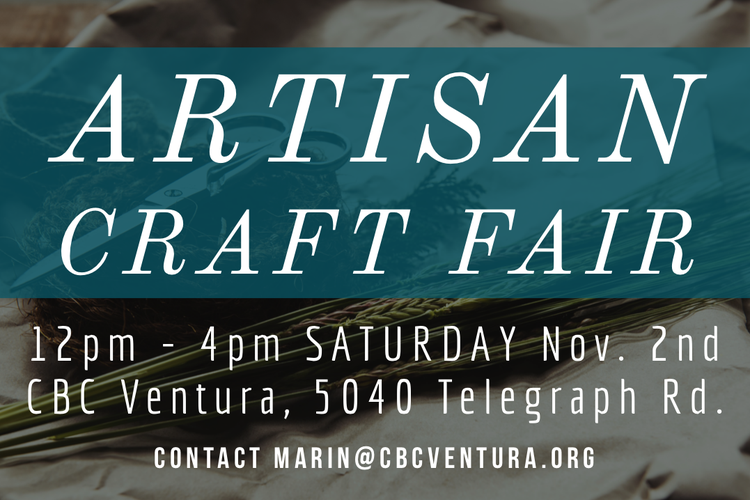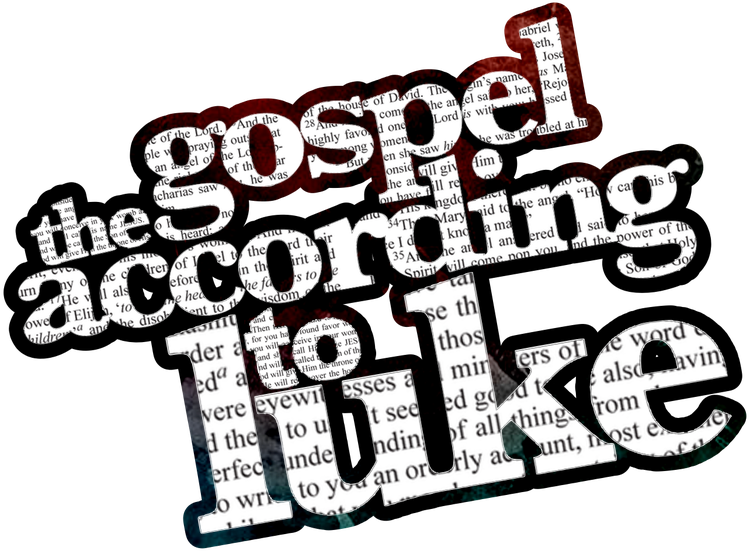 Hi Friends,
This week we'll be studying
Luke 13:10-21
as we talk about
Teachable Moments
. I encourage you to read the passage ahead of time. In our text, Jesus heals a woman of an 18 year long medical condition, confronts the legalistic narrow-mindedness of the religious leaders, and offers us a window into understanding the Kingdom of God through two different parables.
Grab your family and friends and join us at either our 9 am or 10:30 am service!
I look forward to seeing you,
Bob

Pastor Bob DuPar

Community Bible Church

bobdupar@cbcventura.org

(805) 906-7302

After reading this weeks passage, I feel so glad that we have a God who's primary focus is healing our hearts no matter what anyone else may think about it! Our God truly is for us and does great things. I look forward to worshiping our amazing God with you this weekend!
Britney

Britney Christian Miller

Community Bible Church Worship Director

britney@cbcventura.org

Download the Spotify App to listen to the full songs when you click the link above. Search "CBC Ventura" on Spotify to find all of our playlists!
Be sure to check out our Fall 2019 Playlist to listen to the music we will be playing this fall. Click HERE to go to Spotify!
Sunday Set List:
Great Things
Freedom Reigns
What a Beautiful Name
God with Us
Raise a Hallelujah

SUNDAY MORNING | DURING 10:30 AM SERVICE
This week the Ducks & Owls are learning about the importance of prayer in our Armor of God, as we read Acts 12:1-16, Peter's Escape from Prison. The Billygoats will be continuing to learn about the "Capital C" Church! Below is a picture of the Billy Goats learning about Church. Yes, it is a building – but more importantly it is the people that make up the Church.
We are memorizing Ephesians 6:13 (NIrV):
"So put on all of God's armor. Evil days will come. But you will be able to stand up to anything. And after you have done everything you can, you will still be standing." Join us!
Katherine

Katherine Nofziger

Community Bible Church Children's Director

katherine@cbcventura.org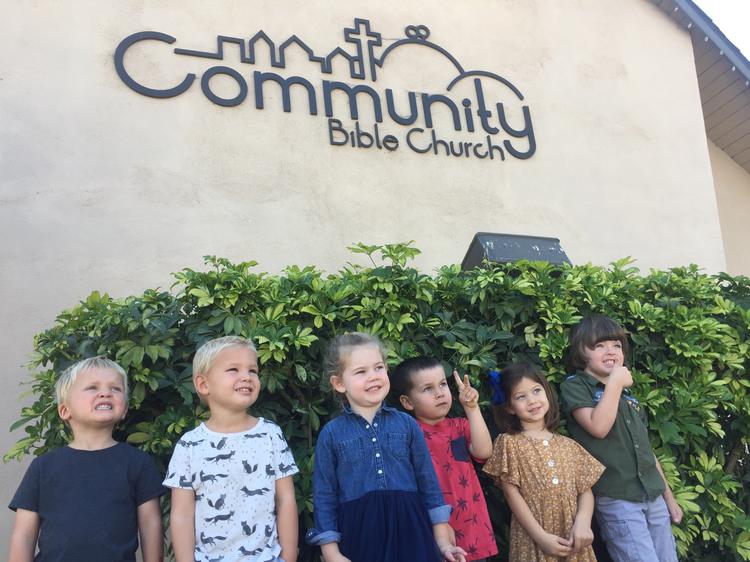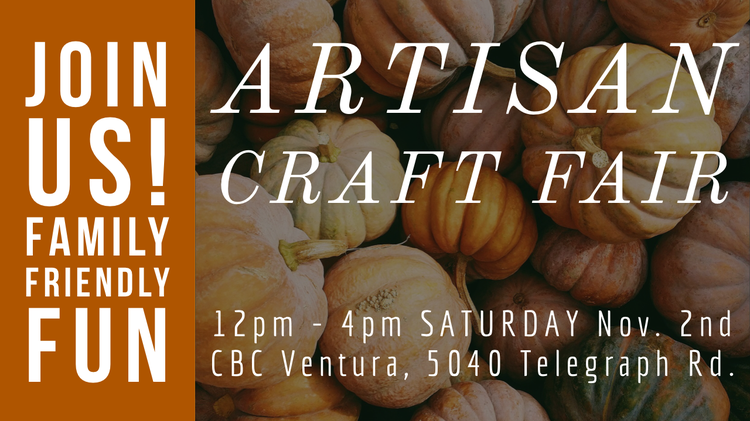 ARTISAN CRAFT FAIR | NOV 2
There are also opportunities for your child to be a vendor! If your child bakes or makes jewelry or another good, let us know – we'd love for them to join us.

High School / Middle School
Beacon Hill Football
This
Friday, 10/11
, we will be heading out to support the
Beacon Hill Football
team! Beacon Hill plays their home games at Oaks Christian in Westlake Village, so we'll
leaving CBC at 6 pm and getting back to church around 9:30 pm. If you are interested in coming, please let me ASAP so we can have enough transportation!
Guys Night/Girls Night. Saturday, 10/19
On Saturday night 10/19, we'll be splitting up our guys and girls for a night to hang out with the boys or the girls. More info to come very soon on locations and logistics!
Costa Rica Informatioal Meeting This Sunday After Church!
Do you love Jesus? Have you wanted to serve in a unique setting and way? Then come join us this Sunday to hear more about our upcoming trip this spring to Costa Rica! We'll be headed to La Montana Christian Camps to assist them with a few projects, and we'd love for you to join us! Trip is open to individuals, students, and families!! Come get more information up in the youth room after second service this Sunday, 10/13! Contact Josiah for more info.
Josiah
Pastor Josiah Schwartz

Student Ministries Pastor

Community Bible Church

josiah@cbcventura.org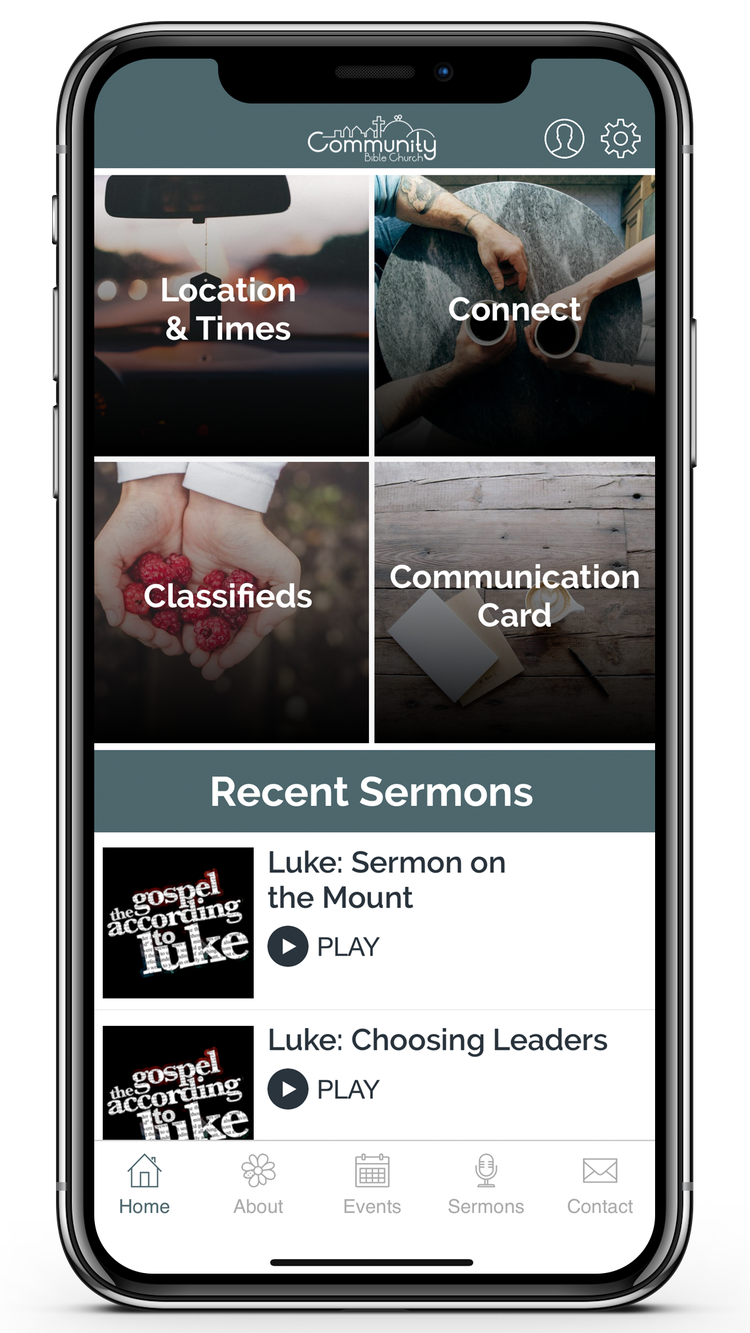 Download Our Church App
Take us on the go with you and stay up to date 24/7 with the latest events, news and announcements. Listen to podcasts, give online and more.
Google Play: https://play.google.com/store/apps/details?id=com.dodeccreative.cbcventura

iOS: https://apps.apple.com/us/app/cbcventura/id1367236093

Amazon: https://www.amazon.com/gp/product/B07Q3Z5HLZ