Support CBCVentura while you shop!
Click: smile.amazon.com/ch/91-2138276 and start shopping! Amazon will donate a portion of their sales to CBCVentura.
Merry Christmas!
Community Christmas Shoppe provides an opportunity for families in need to select Christmas gifts for their children at no cost.
How can you participate in blessing the community:
Donate: we need NEW, unwrapped toys and gifts by December 12th! Drop-off boxes are located in church lobbies, local businesses, and the ACTION office. Download the flyer here to get some ideas for gifts.
Volunteer: help with personal shopping, hospitality, gift wrapping, and more! Sign up at ACTIONvc.org/Community-Christmas-Shoppe
BACKPACKS FOR CHAYAH
A mission trip to Chayah Children's Home in Uganda is happening in January, and some of those in our body (Craig & Carol Eiland and Lizzy Lamberson) will be going!
The kids at the home need backpacks for the upcoming school year.
Backpacks should be:NEW, CANVAS, SOLID COLOR, ADULT-SIZE
(no vinyl or prints are allowed)
Thank you for your support & prayers!
More information can be found atchayahchildrenshome.org oremail ejaneteaching@gmail.comto ask directly.
LAST CHANCE!
TAMALES FOR CHRISTMAS!
Order yummy pork, chicken, or chili cheese tamales and support the Spring Mission Trip to Costa Rica! $30/dozen. JoAnn Freeman will be taking orders by email at joannswell@gmail.com until Saturday 11/30/19! Email to get yours today!
Tamales will be ready for pickup on December 15th.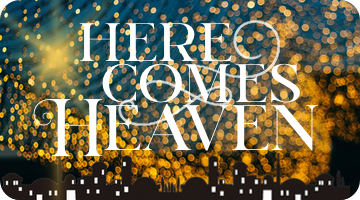 Hi Friends,
This Sunday, we begin our Christmas Series from the book of Micah: Here Comes Heaven! We'll be counting down to the celebration of Jesus' birth by beginning to look at some of the prophets words over 400 years in advance.
Bring your friends and join us at the 9a or 10:30a service.
I look forward to seeing you.


Matt Clinton, Director

Fellowship of Christian Athletes

mclinton@fca.org

(619) 823-8793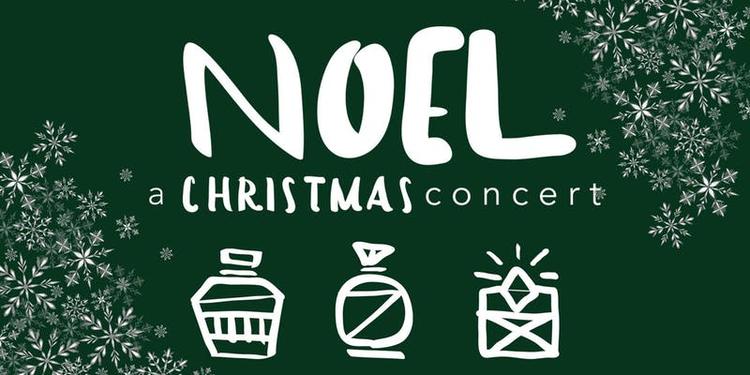 DECEMBER 13 & 14 | 7 p
Doors open at 6:30p

…………………………………..
This is one of our biggest events of the year!
SIGN UP TO VOLUNTEER TODAY!
Do you love live music, Christmas festivities and dessert bars? Then you won't want to miss our Noel Christmas Concert now extended to two nights by popular demand!
The wonder of Christmas will well up inside of you as you enjoy an hour of incredible music, blending traditional & contemporary songs, performed by a full band and professional string quartet. Featured artists include Britney Christian Miller (music featured world wide on NBC), Taylor Begert from the Well Collective and Brianna Corbett. Music will be followed by delicious desserts and hot cocoa bar. Childcare will be provided for kiddos who can't quite enjoy the music yet! This is a family holiday event that you won't want to miss!
Doors open at 6:30p
Seats are first come / general seating

I am excited to jump into the Christmas season with you all this Sunday! There is something so powerful about songs that proclaim the awe inspiring story of how our Savior chose to come to earth as a baby. I encourage you to check out the song that inspired our "Here Comes Heaven" theme below!
Britney
Britney Christian Miller

Community Bible Church Worship Director

britney@cbcventura.org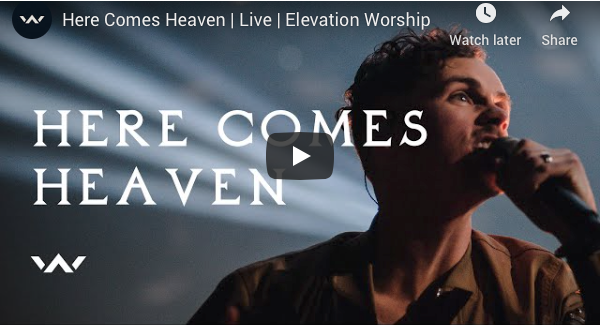 Download the Spotify App to listen to the full songs when you click the link above. Search "CBC Ventura" on Spotify to find all of our playlists!
Be sure to check out our Christmas 2019 Playlist to listen to the music we will be playing this Season. Click HERE to go to Spotify!
Sunday Set List:
Hark the Herald Angels Sing
O Come All Ye Faithful
What a Beautiful Name
Here Comes Heaven
This I Believe (The Creed)

Join us for both services on Sunday, December 22 for song and Bible verse recitation from CBC Kids as we celebrate the birth of our Savior. This is an annual highlight and we are excited to share with you. 🌟 More details to follow.
Katherine
Katherine Nofziger

Community Bible Church Children's Director

katherine@cbcventura.org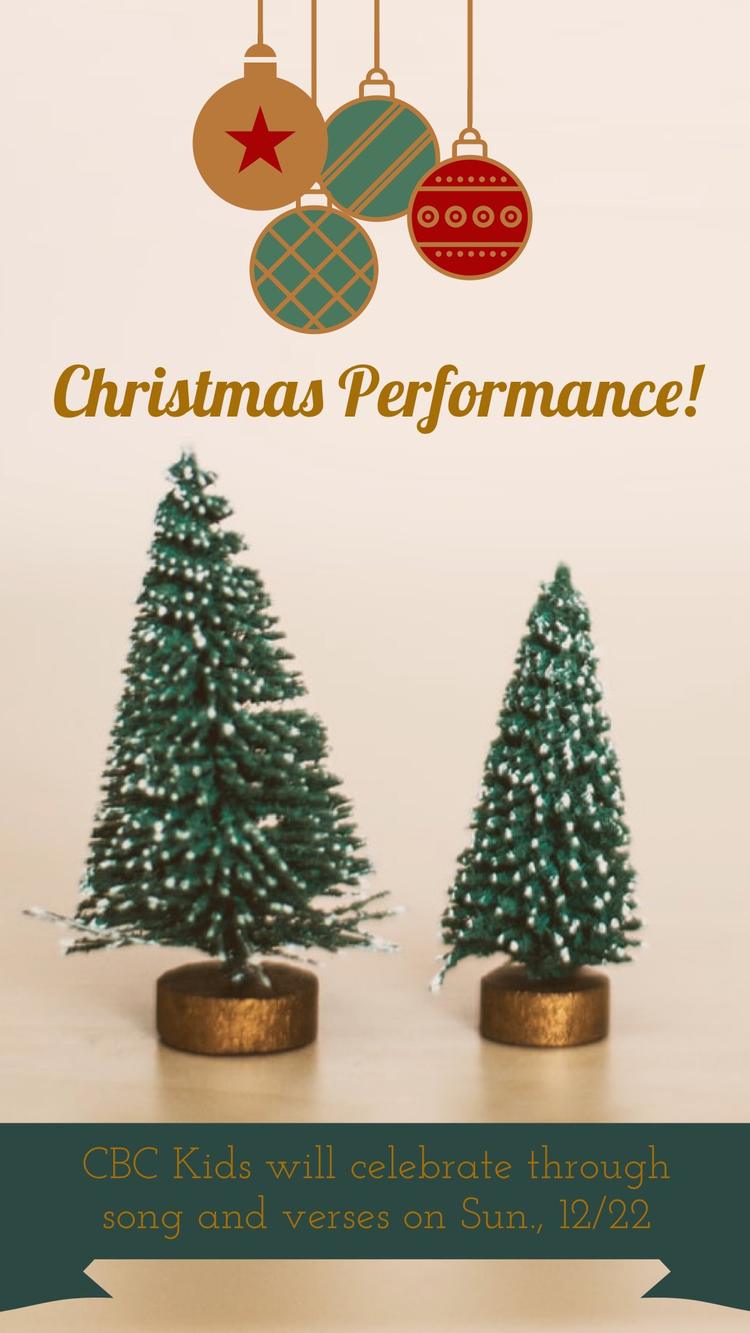 High School / Middle School:
We are thrilled to announce that we will be headed to Forest Home for Winter Camp this year! Our dates are January 17-20, and camp is open to both middle school and high school students. Price for camp is $265, and a $50 deposit holds your spot.
College / Young Adult Small Group
TUESDAY | 7:30p
Middle / High School Group
WEDNESDAY | 6:30-8p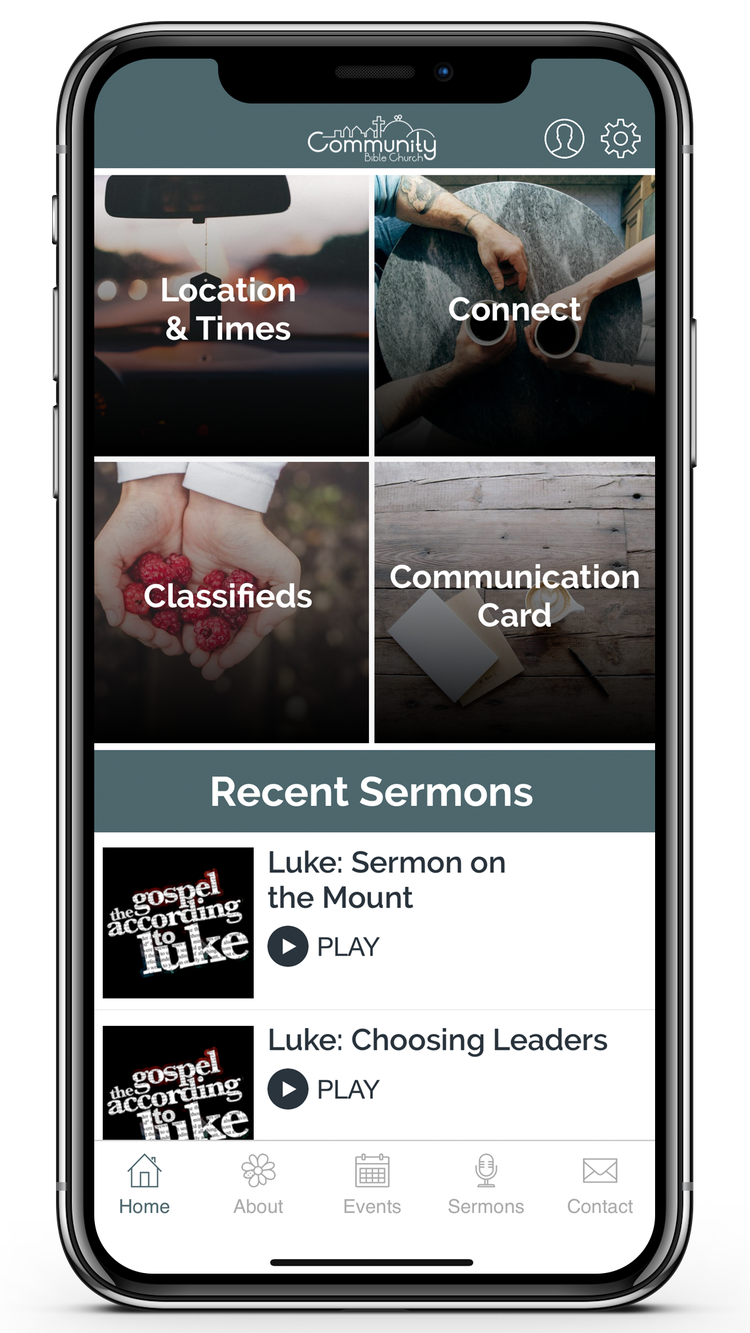 Download Our Church App
Take us on the go with you and stay up to date 24/7 with the latest events, news and announcements. Listen to podcasts, give online and more.
Google Play: https://play.google.com/store/apps/details?id=com.dodeccreative.cbcventura

iOS: https://apps.apple.com/us/app/cbcventura/id1367236093

Amazon: https://www.amazon.com/gp/product/B07Q3Z5HLZ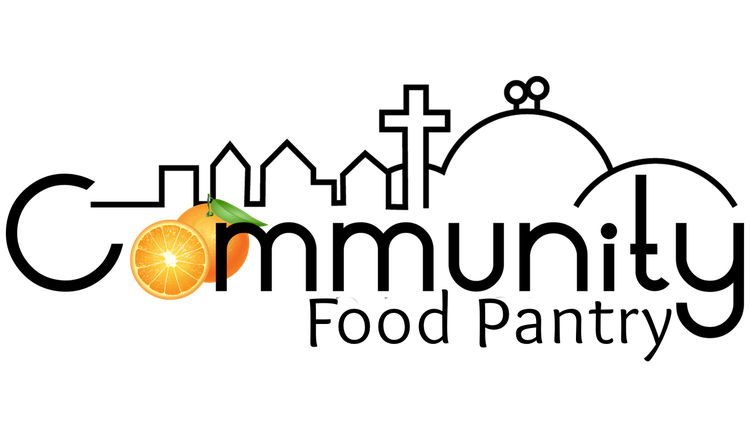 Saturday 12/14/19 10a-12p
Our Community Pantry provides free high quality groceries to everyone who asks the 2nd and 4th Saturday of every month. Come and join us. Send your friends and neighbors!
For more info: 805.339.0019 ext.5

NEXT MISSIONS MEETING | 1/12/20
SUNDAY, January 12
, is our monthly Missions Meeting. If you are interested in learning more about our missionaries or how the missions team works, please join the meeting
during the 9am service
on the 2nd floor of the youth building. Contact Eleanor
eren247@yahoo.com
for more information.
RESTORE
The first Sunday of each month, at 6 pm, we host our monthly healing service called Restore in our church sanctuary. Please help us get the word out to friends and family – even strangers, those who you feel might be in need of this vital ministry!
It has been my overwhelming experience that healing is not about praying the right words, or finding the right person to lay hands on us, but rather about persistence in prayer. Time-and-time-again I have seen God work miracles as His people persist in prayer, petitioning Him to unleash His divine power against evil, injustice and the broken things of this life!
Won't you come join us as we persist together as a family, as a body of believers, who are convinced that God is able!
I'm confident that this will quite possibly be the most significant and powerful hour that you will engage in all week long!